Challenges Facing Cross-border Payments in Africa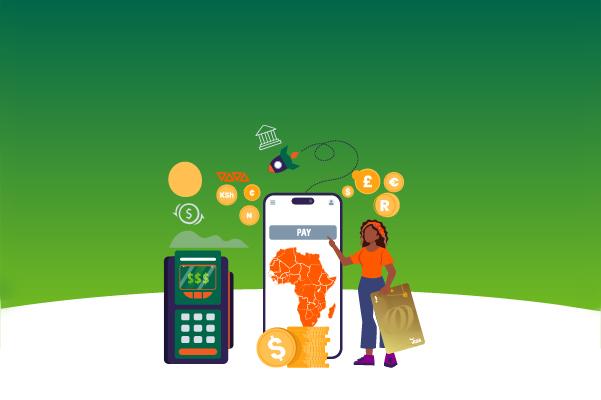 Challenges Facing Cross-border Payments in Africa
For many years, people from Africa have crossed borders to study, live, work, and trade. Most of these people do not cut home ties. Instead, the migrant retains relationships with their families and governments, which involves sending and receiving money from home. Students without scholarships may need school fees and upkeep money from their parents in Africa. Employees working abroad may also want to send money home for their families or settle local bills remotely. For whatever legal reason for remittance, cross-border payments remain highly significant to Africans living abroad and their governments, businesses, and families back home.
Considering their global scale, one expects money transfer services such as PayPal and Western Union to meet remittance needs, as interbank transfers may pose many challenges regarding cross-border payments. However, for various reasons, these players fail to meet their expectations.
High fees
An estimated 36 million Africans live abroad, with remittance inflows into Sub-Saharan Africa alone amounting to about $47 billion in 2019. Despite the high demand for international money transfers in this region, cross-border remittance in Africa remains the most expensive in the world. Transfer fees cost approximately 8 and 10% of the transaction value, translating to approximately $4.7 billion in transaction expenses. Putting this data into context, Sending $200 to this region costs an average of 8.5% ($17) higher than in other regions. Additionally, such high fees are far from the 3% set by the Sustainable Development Goals (SDG). Such high costs hinder small transfers, contributing mainly to the total inflows.
Slow and delayed remittance
Conventional electronic transfer services such as PayPal are generally quicker than traditional banks. However, they are still slower, considering PayPal payments may take up to 5days processing time, depending on the linked bank account. The delay in fund transfer can be costly to the transacting parties. Think of a person trying to settle their bills or even a citizen trying to pay tax on a deadline day. Fintech firms are challenged with solving these issues by creating a model that supports a faster payment process that can be adopted more broadly across African countries.
Regulatory challenges
The number or the nature of the intermediaries involved in international money transfer prompt African governments to create regulations that hinder the easy transfer of funds. Additionally, each country has its regulations guiding that make cross-border payments slower.
Limited services
Besides sending and receiving money, people living abroad need other financial services to manage their money. They may want to remotely manage their invoices and utility bills such as water, school fees, hospital bills, government taxes, and even electricity bills. Such services may mean a lot of hustle when dealing with traditional banks. Additionally, conventional electronic payment services such as PayPal may not support most of these services.
Moving to Seamless Cross-border payments with Chukzy
There is an apparent acceleration in demand for comprehensive and efficient cross-border money transfer services as African consumers become more comfortable with digital payment products and services. Chukzy responds to users' needs accurately by enabling instant and affordable cross-border payments. The platform allows users to make payments and send and receive funds from anywhere across the world through smart multi-currency accounts. People can now transact in local currencies as the platform supports more than 70 currencies. Additionally, Chukzy enables users to manage cross-border invoices and bills. Africans living and working abroad can now automate and settle their electricity bills, school fees, water bills, invoices, port charges, and government taxes in the comfort of their homes. The platform also has an intuitive user interface, making it suitable for even less experienced users.