Consumers Set to have the Most Convenient Experience with International Money Transfers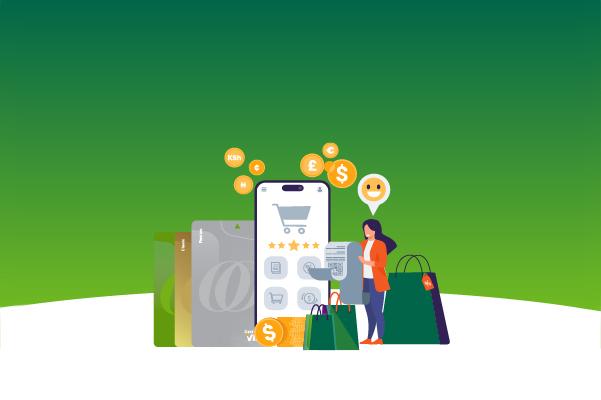 Consumers Set to have the Most Convenient Experience with International Money Transfers
Did you know that about one billion people send and receive money internationally in the world? International money transfers have grown past the $530 billion mark recorded in 2016 and are expected to reach $630 billion by end of 2022. International money transfer services are now more accessible than ever.
Traditionally, sending money has been expensive and arduous with a huge number of middlemen, hidden fees, and massive manual paperwork. Millions of people who send and receive money abroad every year experience these tough situations; especially high costs.
Today, financial institutions are offering more customer-centric solutions. Sending, and receiving money internationally is easier with more competitive fees and better speed of transactions. In a highly competitive sector, companies are under high pressure to offer improved services.
Well, how are financial companies responding to this pressure; setting themselves apart from the rest? This question is best answered by Chukzy that currently has over 20 million users worldwide. It offers a one-stop smart financial solution to sending, and receiving money; requesting, paying, and getting paid.
Chukzy is one of the companies that has done a massive job at setting themselves apart. As described by the innovative team at Chukzy; the solution was aimed at enabling you to use your money anywhere like a local. Individuals and small companies can now enjoy cheaper, faster, and more convenient internal money transfer services.
Borderless financial freedom
If you're a traveller, you must know how great it may feel to not worry about currency exchange in every country you visit. With a Chukzy account, you make payments in your preferred currency. You truly experience borderless freedom in terms of spending your money.
Do you have relatives living, working, or studying abroad? Imagine making instant transactions. Chukzy enables swift international money transfers between two individuals; making it easy to share with family and friends back at home. The distance is not felt!
Who should use Chukzy?
Chukzy takes care of all your financial needs across borders. If you're looking for an international money transfer service that covers the highest number of countries globally and offers the best prices, Chukzy is definitely a great place. It's extensive in covering possible needs for international money transfers:
· Save on exchange rates while traveling abroad.
· Send and receive money from your family and friend while working or studying abroad.
· Transfer funds to yourself from foreign accounts for daily uses while living abroad.
· Making payments while abroad; spending like a local
· Receive payments from international clients or make payments to international suppliers
· Make international money transfers remotely without visiting a physical branch; or online transactions.
Chukzy Features
· Fast sign-up, for a Free account or choose from the packages. The process is simple and fast, no paper work
· Chukzy Visa or MasterCard Debit cards to spend, pay and withdraw money in more than 150 countries
· Smart multicurrency accounts with dual Card functionalities and option to choose how you pay or spend, supporting over 90 currencies.
· Send, Receive and Request Money worldwide is Simple, Fast and Cheap, with Lower fee for large transfers
· Chukzy real-time bill payment.